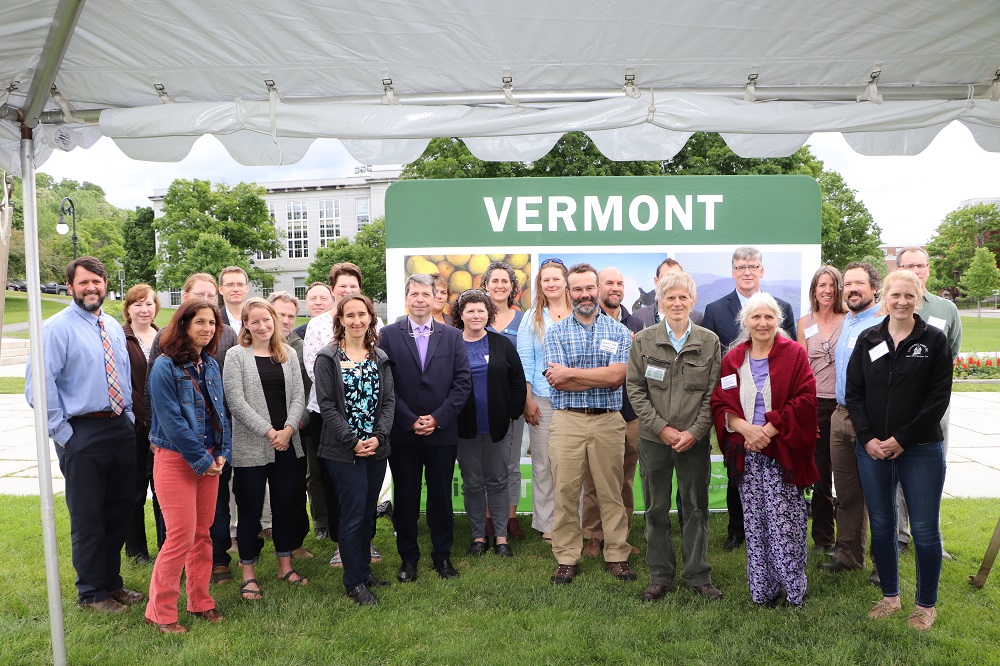 March 21, 2019 / Montpelier, VT - The Working Lands Enterprise Initiative (WLEI) and governing board (WLEB) were created by the legislature in 2012 to stimulate economic development in the agricultural and forestry sectors. WLEI is a collaborative effort between the Agency of Agriculture, Food, and Markets, Department of Forest, Parks, and Recreation, and the Agency of Commerce and Community Development. WLEB, which finalizes all funding decisions, achieves this goal by making investments across businesses and service providers in critical leverage points which will have the highest return on investment. This initiative supports Vermont entrepreneurs by providing financial assistance to help innovate and grow their business while also creating jobs, building infrastructure, and promoting growth in economies and communities of Vermont's working landscape.   
For 2019, the Working Lands Enterprise Board deployed $823,000 in grants and contracts, to (18) Agriculture and Forestry businesses and service providers around the State. Part of the strategic plan for this year was the creation of Industry Impact grants for projects ranging from $50,000-$150,000. These projects must impact the supply chain for low grade wood or dairy, two industries determined by the WLEB in need of larger investments to achieve viability.
Businesses (Grants)

Gagnon Lumber. Inc.

 

$120,000

Rutland

Kirby Mulch Company LLC

$130,000

Caledonia

Five Generations Farmstead Creamery

$150,000

Orleans

Agricola Farm, LLC

$50,000

Addison

Footprint Farm LLC

$14,700

Addison

Bread & Butter Farm, LLC

$20,000

Chittenden

Rockledge Farm Woodworks

$25,000

Windsor

Fisher Brothers Farm

$20,000

Chittenden

Ardelia Farm & Co.

$19,910

Orleans

Rebop Farm, LLC

$25,000

Windham

Beaver Meadow Consulting

$23,600

Windsor

Karim Farm and Creamery

$20,000

Caledonia

K.J. Pratt Logging and Tree Service LLC

$15,000

Chittenden
VAAFM Trade Show Assistance Grants     $30,000                               All 14 counties   
Service Providers (Grants)

Vermont Wood Works Council

 

$20,000

All 14 counties

UVM Extension

$19,943

All 14 counties

Intervale Center

$19,965

All 14 counties

Center for Women & Enterprise

$20,000

Bennington, Caledonia, Essex, Orleans, Windham
 Service Providers (Contract)
Vermont Housing and Conservation Board $80,000                            All 14 counties       
Since its legislative inception in 2012, the Working Lands Enterprise Board has invested over $5.3 million dollars in 184 projects affecting every county of the state, leveraging over $8.6 million in additional funds.
For questions, please contact:
Lynn Ellen Schimoler
Senior Agricultural Business Development / Vermont Agency of Agriculture, Food, and Markets
802-622-4477