The Working Lands Enterprise initiative, Act 142, created the Working Lands Enterprise Fund (WLEF) and the Working Lands Enterprise Board (WLEB).  The WLEB is made up of private sector members throughout the supply chains of agriculture and forestry, and staff from the Vermont Agency of Agriculture, Vermont Department of Forests, Parks & Recreation, Vermont Agency of Commerce and Community Development, Vermont Housing Conservation Board, Vermont Economic Development Authority, and Vermont Sustainable Jobs Fund. 
In 2015, amendments to legislation increased the size of the Working Lands Enterprise Board to 20 members and added a policy role.
Voting Members
Anson Tebbetts, Secretary of VT Agency of Agriculture, Food and Markets(Chair)
Anson Tebbetts was appointed Vermont's Secretary of Agriculture, Food, and Markets by Governor Phil Scott in January of 2017. Prior to his appointment, Tebbetts spent more than twenty years as part of the WCAX news team, serving as the station's news director since 2009. From 2007-2009, he stepped away from his role at WCAX to serve as Deputy Secretary of the Agency of Agriculture, under the Douglas administration. An avid bird enthusiast, he co-hosts "For the Birds" on WDEV & WLVB radio.Tebbetts, a graduate of Emerson College, is a native Vermonter with deep agricultural roots. He was born and raised on his family's farm in Cabot, where he continues to reside today with his wife Vicky and their two children. In 2001, the Vermont Farm Bureau honored him with their Friend of the Farmer award.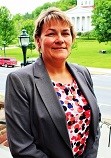 Alyson Eastman, Deputy Secretary of VT Agency of Agriculture, Food and Markets (Designee)
Alyson Eastman was appointed Deputy Secretary of the Agency of Agriculture, Food, and Markets by Governor Phil Scott in January of 2017. Most recently, she served in the Vermont State legislature, representing the Addision-Rutland 1 District. A graduate of Champlain College, Eastman has owned and operated several successful businesses over the years, offering a wide variety of services including property management, payroll, bookkeeping, and H-2 Visa management. Agriculture has always been an important part of her life. She grew up on the family farm in Orwell, Vermont. Throughout her youth, she was active in 4-H. She continues to live on the family farm in Orwell with her husband, and two sons.
Mike Snyder, Commissioner of VT Department of Forests, Parks and Recreation
Michael Snyder was appointed Commissioner of Vermont Forests, Parks, and Recreation by Gov. Peter Shumlin in January 2011. He served 14 years as Chittenden County Forester, providing land stewardship assistance to private landowners and municipalities. He received both his Bachelor's and Master of Science degrees in forestry from the University of Vermont.
Ted Brady, Deputy Secretary of VT Agency of Commerce and Community Development
Ted Brady was appointed Deputy Secretary of the Agency of Commerce and Community Development (ACCD) by Gov. Phil Scott in January 2017. He served as the Rural Development State Director for Vermont and New Hampshire in the U.S. Department of Agriculture under President Obama.  Prior to that position, he served as U.S. Senator Patrick Leahy's senior economic development, community development, housing and transportation field representative.  

Will Belongia, Vermont Community Loan Fund, Montpelier, VT - One member who is an agriculture and forestry enterprise funder
Belongia has served as the Executive Director of the VCLF since 2004.  Prior to being appointed its Executive Director, he was the organization's Chief Financial Officer for 11 years. He holds a BA in Economics from the University of Notre Dame and an MBA from the University of Vermont. He is also an alumnus of the Snelling Center for Government's Vermont Leadership Institute.

Megan Cowles Camp, Shelburne Farms, Shelburne, VT - One member who is an employee of a Vermont institution engaged in agriculture or forestry education, training, or research
Camp serves as Vice President and Program Director at Shelburne Farms providing leadership for organizational and educational program development.  Much of her work over her 30 years at the Farm has focused on building public private partnerships to conduct research, influence policy, and build networks to strengthen Education for Sustainability in Vermont and around the world.
Eric DeLuca, Leverage Point Consulting - One member with expertise in sales, marketing or market development (Vice Chair)
DeLuca is Principal of Leverage Point Consulting, a market development firm specializing in land-based, sustainable, and socially responsible enterprises. He chairs the Financing Crosscutting Team of the VT Farm to Plate Network and previously led Slow Money Vermont. Eric was the Co-founder and National Advisory Board Facilitator of the UVM Food Hub Management Certificate program, the first of its kind. DeLuca was also the US program manager for the UN International Year of Cooperatives through NCBA and guided the development of the Neighboring Food Co-op Association. He holds a B.A. from Brown University and a CalArts M.F.A. in integrated media.
Charlie Hancock, Cold Hollow to Canada, Montgomery, VT - One representative of the VT forest industry who is a forester
Charlie Hancock is a consulting forester and conservationist at North Woods Forestry working with private landowners and non-profits across northern Vermont. Charlie received degrees in Forestry and Recreation Management from the School of Natural Resources at the University of Vermont. Prior to taking over North Woods Forestry in 2007, Charlie worked as an operations forester with Upland Forestry and the Lyme Timber Co. in the Adirondack region of New York. In addition to his work at North Woods Forestry, Charlie serves as the Board Chair of Cold Hollow to Canada, a community-based regional conservation partnership located in the Northern Greens. Charlie is also the chairman of both the Selectboard and Conservation Commission in Montgomery, Vermont. Charlie is also a past chair of the Green Mountain Division of the Society of American Foresters and serves on the board of trustees of the Vermont Land Trust.
 
Dave Hubbard, GMC Hardwoods, Norwich, VT - One member who is actively engaged in wood products manufacturing
Dave has been employed by GMC Hardwoods, Inc. since 1984. GMC Hardwoods is a wholesale lumber firm located in Medfield Massachusetts. Dave's responsibilities include the purchase and sale of green and kiln-dried hardwood lumber from saw mills in VT, NH, ME, CT, NY, PA, Quebec, and Ontario. Dave is a graduate of National Hardwood Inspection School in Memphis, Tennessee.
Beth Kennet, Liberty Hill Farm, Rochester, VT - One member who is a representative of Vermont's dairy industry who is also a dairy farmer
Beth and her husband Bob have operated Liberty Hill Farm since 1979. Beth has operated a farm vacation business, providing lodging and meals for guests from around the world since 1984. Beth served as the founding Chair of VT Farms Association, the statewide agritourism association, since 1996.  Beth over the years has represented the agritourism community on national, regional and statewide boards including President of Farmstay US, LLC;  Agricultural Marketing Resource Center (AgMRC) Advisory Council, National Agritourism Professionals Association; VT Farm Service Agency State Committee, UVM delegate for the Council on Agriculture, Research and Education, VT Travel Information Council, Eastern States Exposition VT trustee, UVM Extension Advisory board, VT Dairy Promotion Council, chair of the Joint Research committee for dairy, and a delegate/ spokesperson for Agrimark/Cabot Creamery Cooperative. She currently represents the agricultural community on the VT Travel Information Council, VT Chamber of Commerce Hospitality committee, CT River Joint Commission and the CT River Watershed Farmers Alliance. Beth was honored to represent the VT tourism industry with Senator Leahy's trade mission to Ireland in 1998. She has been a spokesperson for agritourism as rural economic development at conferences and workshops regionally, nationally and internationally. She was honored as the VT Innkeeper of the Year in 2013. Beth is the 2018 inductee to the VT Agricultural Hall of Farm Ag Innovator's award.
April Lemay, April's Maple, Canaan, VT - One representative actively engaged in maple production
April owns and operates April's Maple, a maple syrup farm deep in the Northeast Kingdom of Vermont. The farm sustainably produces premium maple sap and maple products.  April's Maple products are available at the onsite gift shop and cafe as well as at stores across the region.  Prior to starting April's Maple, April spent several years at Deloitte & Touche as a partner in their Asset Management practice.  April is an honors graduate of Saint Michael's College with a degree in accounting.
Bob Lesnikoski, Vermont Cranberry Company, East Fairfield, VT - One member who is actively engaged in on-farm value-added processing
After many years owning logging companies, Lesnikoski started Vermont Cranberry Company in 1997.  The farm has 3.5 acres of producing cranberry beds and produces fresh fruit, juce, specialty jams and jellies, cranberry juice and dried cranberries. Lesnikoski is also a winemaker, ski instructor, and owner of Seasonal Seafood.  He holds a B.S. in Forest Management with a concentration in Wildlife Management from the University of Vermont.
Siobhan Smith, Vice President for Conservation and Stewardship, Vermont Land Trust, Inc., Montpelier, VT
Siobhan joined the staff of the Vermont Land Trust (VLT) in 1998 and is currently the Vice President for Conservation and Stewardship. Siobhan is responsible for managing all aspects of VLT's conservation and stewardship programs and serves on the management team. Prior to her career at VLT, Siobhan worked for a variety of outdoor and environmental education programs.  She graduated from Douglass College, Rutgers University and holds a B.A. in American Studies and Women's Studies. She lives in Northfield, with her husband and daughter.
Alisha Utter, Arbor Farmstead, Grand Isle, VT
Alisha co-stewards Arbor Farmstead, a diversified fruit farm on the Lake Champlain Islands. In addition to growing fresh fruit, the farm crafts value-added products on-site, including fruit syrups to serve in snow cones at events and farmers' markets. In addition to farming, Alisha is a Plant and Soil Science PhD student at the University of Vermont where she studies veganic agricultural practices/principles and the intersections with food sovereignty, regenerative agriculture, and agroecology. Alisha grew up in New York's Hudson Valley and went on to earn a BA in Environmental Policy and Marine Science at the University of California San Diego. She deeply values the working landscape/agricultural community and feels privileged to live and farm in Vermont. Alisha serves as the Champlain Islands Farmers' Market secretary, a leadership team member for the Vermont Young Farmers Coalition; and a board member for the Vermont Vegetable and Berry Growers Association.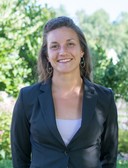 Annie Rowell, Sodexo, One member who is actively engaged in manufacturing or distribution of Vermont agricultural products. Annie Rowell is the Vermont First Coordinator for Sodexo, coming to the role after working more than three years working as a Program Manager at the Center for an Agricultural Economy in Hardwick, Vermont. Her work in both roles has been dedicated to creating institutional markets for Vermont producers. She graduated from Middlebury College in 2011, majoring in Political Science. In addition to her role at Sodexo, Annie is on the Board of Directors for the Vermont Fresh Network, Vermont Working Lands Enterprise Fund, member of the Craftsbury Town Planning Commission, Secretary of the Craftsbury Village Improvement Society, and Stage Manager for the Craftsbury Chamber Players. She plays cello and bass in multiple groups in Northeast Vermont and is a Realtor with Peter D. Watson Agency. She lives in her hometown of Craftsbury, Vermont where she runs a small cut flower farm, Brassknocker Farm. 
Ex-officio, Non-voting Members:
Ellen Kahler, Executive Director of VT Sustainable Jobs Fund, Montpelier, VT - Executive Director of VT Sustainable Jobs Fund or designee
Ellen Kahler became the Executive Director of the Vermont Sustainable Jobs Fund (VSJF) in late 2005. The organization provides business assistance, value chain facilitation, network development, and strategic planning in agriculture and food systems, forest products, waste management, renewable energy, and environmental technology. She is a graduate of Bucknell University with a Bachelor of Arts in political science and from the Kennedy School of Government at Harvard University with a Master of Public Administration. Ellen has received numerous leadership awards including: The Con Hogan Award for Creative, Entrepreneurial & Community Leadership from the VT Community Foundation (2015), the Arthur Gibb Award for Individual Leadership from the VT Natural Resources Council (2015) and the Jan Eastman Excellence in Leadership Award from the Snelling Center for Government (2010). Ellen currently serves on the Boards of the Statewide Workforce Development Board, Energy Action Network, and the Climate Economy Action Council.
Cassie Polhemus, Chief Executive Officer of VT Economic Development Authority, Montpelier, VT - Manager of VT Economic Development Authority or designee
Cassie Polhemus became Chief Executive Officer of the Vermont Economic Development Authority in February, 1997.  Cassie joined VEDA in 2013 as a Commercial Lender and became VEDA's Director of Operations in 2014.  In January, 2017, Cassie became VEDA's COO.  Cassie has over twenty years of experience in commercial lending and risk management with financial institutions. Prior to joining VEDA, she was Senior Vice President and Risk Manager for Northeast Member Business Services, a credit union service organization providing small business lending services to credit unions in New England and California. From 1987 to 1999, she held various commercial lending and credit management positions at banks in Connecticut and Vermont. Cassie earned a B.A. in Economics from Williams College.
Gus Seelig, Executive Director of VT Housing Conservation Board, Montpelier, VT - Executive Director VT Housing Conservation Board or designee
Seelig was the founding Executive Director of Vermont Housing Conservation Board. As a direct result of Seelig's leadership, Vermont now has some 325,000 acres of conserved land, including over 500 conserved farms, 9,800 units of permanently affordable housing and the infrastructure policies in place for the future. 
Designees:
Ela Chapin, Director of the Vermont Farm Viability Program, Montpelier, VT
Designee to Gus Seelig, Chapin is Director of the Vermont Farm Viability Program at the Vermont Housing & Conservation Board. The program began in 2003 and provides business planning and technical assistance to farm and food businesses. Chapin has been Farm Viability Program Director since 2006, helping to improve the quality of program services and providing professional development opportunities to strengthen the network of agricultural service providers in Vermont. She has a MA in Urban and Environmental Policy and Planning from Tufts University. Chapin is also an avid gardener, a dancer and dance teacher, and lives in East Montpelier with her husband and two young boys.
Sarah Isham, Senior Agricultural Loan Officer, VT Economic Development Authority, Montpelier, VT
Since 2000, Sarah has been VACC's Senior Agricultural Loan Officer, having started her tenure with VACC as an Agricultural Loan Officer in 1994. Sarah previously had a 14-year career with USDA as an Assistant County Supervisor at Farmers Home Administration, where she originated farm and housing loans. Sarah graduated from the University of New Hampshire with a B.S. in Animal Science. A resident of Brookfield, she is actively involved in the Vermont horse industry and community organizations. 
Matt Langlais, Caledonia/Essex County Forester, Department of Forestry, Parks and Recreation
Matt Langlais serves as the County Forester to the people of Caledonia and Essex Counties.  Since 2006 he has partnered with private landowners, towns, consulting foresters and logging contractors to steward the forest resources of the Northeast Kingdom.  Matt earned a Bachelor of Science degree from the University of New Hampshire. In addition to his work as a forester, Matt serves as the President of the Kingdom Trail Association, a non-profit trail organization focused on providing recreational opportunities and economic vibrancy to the rural communities of the NEK.  He also owns and operates Langlais Family Tree Farm, a commercial Christmas tree farm in Burke, VT with his wife Kristen.
Sam Lincoln, Deputy Commissioner, VT Department of Forests, Parks, and Recreation
Sam Lincoln serves on the Working Lands Enterprise Board as Commissioner Snyder's designee from the Department of Forests, Parks & Recreation. He has been serving as the Deputy Commissioner of FPR since being appointed by Governor Scott in January of 2017. In this role, Lincoln is working with Commissioner Snyder, FPR staff, and other agencies within the Scott administration to advocate for policies that will positively impact the forest economy.
Prior to his appointment, Lincoln operated a certified Master Logger, mechanized, timber harvesting operation. He was raised on a dairy farm in Randolph Center and has also operated a custom harvesting and cash crop business providing services, supplies and forages to as many as 80 dairy, beef and equine farms annually in Vermont and New Hampshire and grew produce marketed at wholesale and retail outlets. He and his family currently raise five acres of produce, pumpkins and berries that are sold at their Randolph Center farm.
Hilary DelRoss, Senior Economic Development Specialist, Vermont Department of Economic Development, Agency of Commerce and Community Development
Hilary manages Vermont's State Trade Expansion Program (STEP), a grant from the U.S. Small Business Administration to help companies grow their international sales and job creation by offsetting costs associated with tradeshows, international marketing and export training. Prior to joining the Department of Economic Development, Hilary represented the Department of Tourism and Marketing on cultural heritage, agritourism and recreation initiatives and helped launch the Stay to Stay relocation program. Her prior experience includes marketing for the Vermont Ski Areas Association and serving as vice-chair on the Vermont Mountain Bike Association's board of directors. She operates a small coworking space in Waterbury and is finishing her graduate degree at Marlboro College.