July 8, 2022
By Clare Salerno, VT Agency of Agriculture, Food & Markets 
The pandemic has placed great strain on the meat production and processing sector, but Vermont's meat producers are meeting the challenge. Vermont Salumi, Pete Colman's Barre-based sausage and salami producer received a $50,000 Working Lands Enterprise Fund (WLEF) grant in late 2018 and used it to purchase equipment and open a new storefront in downtown Barre that enabled the business to expand production, revenue, and number of employees despite pandemic setbacks.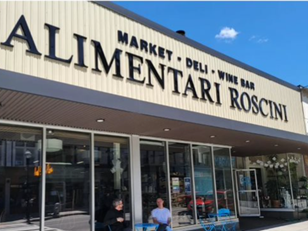 With their grant, Vermont Salumi developed a mid-scaled slicing line to open valuable markets for VT specialty meats. The slicer was installed at VT Packinghouse, which currently serves as a critical link between Black River Meats, which supplies Vermont-raised pork, and Vermont Salumi's custom fabrication facility on Main Street in downtown Barre. The Barre facility opened concurrent to the new slicer's installation at VT Packinghouse in Springfield. These infrastructure advancements enabled Vermont Salumi to lead critical scaling of the Vermont pork supply chain during the challenges of the pandemic.  
The business was successful enough that Coleman opened a separate retail business at the Barre storefront, or AR Market. In 2022, he began renting part of the space to Pearl Street Pizza who sells dine-in and takeout meals in addition to the grocery, produce, meat, and prepared food items at AR Market. Coleman has hired 5 full time staff in the market and employs an additional 5 employees in the Vermont Salumi processing rooms. The market meets an important need for Barre residents with limited transportation access, and Coleman seeks to provide a range of low-cost and high-end options to serve everyone in the community, including Everyone Eats meals, fresh produce, and wine. He says, "We'd like to believe that the addition of a renovated building in a dying downtown also creates vibrancy for the surrounding store fronts. We have been personally thanked by almost every other merchant in downtown Barre for our contributions."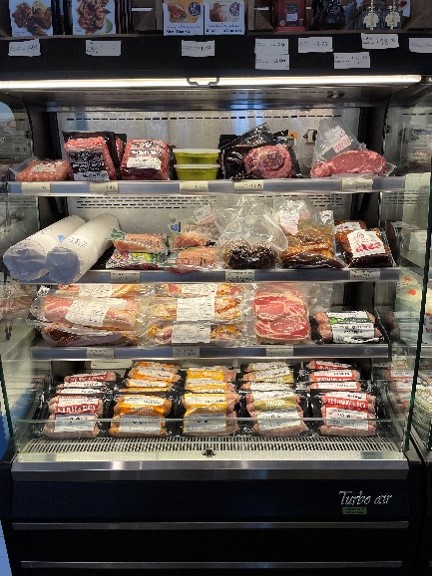 At VT Packinghouse in Springfield, other farmers/producers operating out of the central supply chain facility have also benefited from Vermont Salumi's slicer. Vermont Salumi currently co-packs with 5 different hog farmers, helping them to broaden their offerings, increasing revenue, as well as supporting their distribution channels. In 2021, Vermont Salumi purchased 65,000 pounds of VT pork and began purchasing whole animals from Vermont for dry cured meats. Because the volume of meat processed at VT Packinghouse almost doubles annually, Vermont Salumi creates two full time jobs per year just in that facility.  
With all these successes and AR Market now open 7 days a week, Coleman has been able to step back from the day-to-day operations to appreciate the progress he's made from making sausage in his kitchen 10 years ago.  
Working Lands Enterprise Initiative (WLEI) funding opportunities will re-open in fall 2022. Please visit workinglands.vermont.gov to learn more about how WLEI supports agriculture and forestry enterprises around Vermont.