February 7, 2023
A common theme in the world today is "it takes a village".  An African proverb most closely attached to raising a child, it is no less meaningful here in Vermont when it comes to supporting our food system, an effort embraced by one Vermont Working Lands entrepreneur.   
Global Village Foods of Quechee began with a couple settling here in Vermont from Kenya and Tennessee and searching farms for traditional African food ingredients. Mel and Damaris Hall took to "sending off to Kenya for large bags of millet and scouring farmers markets to recreate the fresh, healthy, and delicious foods Damaris was used to in Kenya. From there we realized that many people were interested in eating better-for-you and better tasting foods," Mel Hall remembered.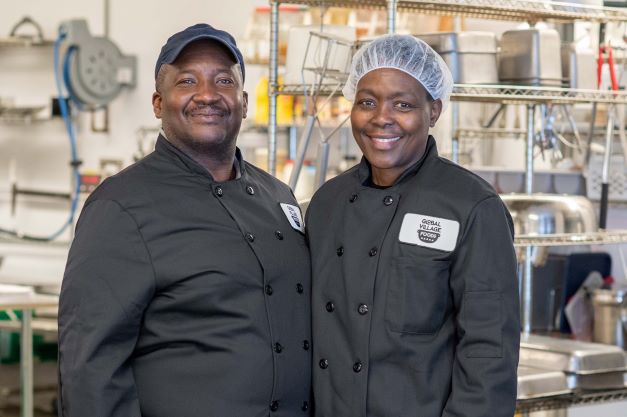 Once the idea of creating a business dedicated to supplying people with African-inspired meals and snacks took hold, the couple became determined to create Global Village Foods.  "This effort led to years of trial-and-error breakthroughs in home meals delivery, concessions, catering, food kiosks, a full-service restaurant and eventually success in ready-to-eat, allergy-friendly African food," Hall said. "The basic idea is to share the culture of African hospitality through foods, with people all over the country via healthy, convenient meals full of bold African flavors and made to serve real dietary needs." 
Creating a sustainable community is what inspired Global Village Foods to apply for a Working Lands grant.  "Our team seeks to maintain a quintessential Vermont ethos of local sourcing from friends and neighbors, of the simple vegetables and meats used in the recipes," Hall said.  "This means fresher and better tasting inputs from natural and organic producers whose good stewardship promotes healthier lands and stronger communities."  Hall also highlighted those strong relationships can insulate the community from "the ups and downs of markets and corporate driven supply chains." 
The Hall's believe the Working Lands grant will enable Global Village Foods to significantly increase their positive impact on local farmers.  They hope that creating a village of "locally sourced produce in our allergy-friendly, strongly plant-based, global flavor inspired product offerings will help us secure a position of sustainable good growth as we seek to become the next major national Vermont Specialty Food Brand."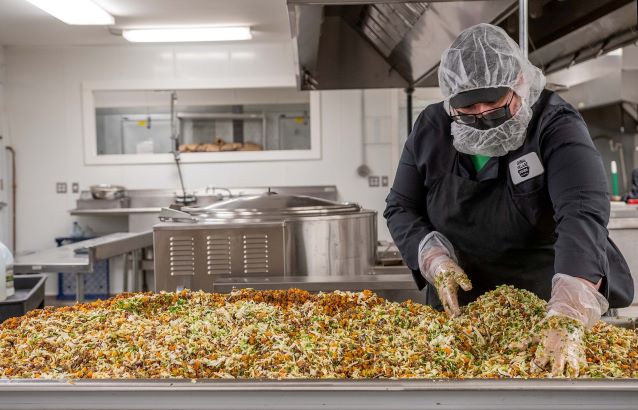 The dream of becoming an important "Vermont brand" infuses the Hall's hopes of "pioneering concepts around helping both our own local, as well as targeted underserved communities in other areas, in developing sustainable circular local economies around food, agriculture and doing-well-while-doing good business practices. We hope to help make conversations and actions around equity and socially responsible business growth the expected norm and example to be emulated." 
The Working Lands Enterprise Initiative embraces the efforts of Global Village Foods and hopes to help all grantees build a "village" of sustainability to support all our Vermont working lands.