April 22, 2022
By Clare Salerno, VT Agency of Agriculture, Food, and Markets
As the second long pandemic winter gives way to mud season, sometimes it can be hard to imagine that spring and summer flowers will ever bloom. The pandemic at times doubled prices in the global flower supply chain, but local farms have stepped up to provide bright blossoms during such gloomy times. Thanks to a $19,400 Working Lands Enterprise Initiative Standard Business grant in 2020, Morey Hill Farm in Craftsbury has doubled their flower production to meet the increased demand.  
With the Working Lands grant, Morey Hill Farm installed a subterranean cool storage facility. The new building led to much larger capacity to store flowers. With the additional storage space, Morey Hill doubled their floriculture acreage in production, floral output, wholesale florist accounts, and weekly sales in the 2021 season compared to 2020.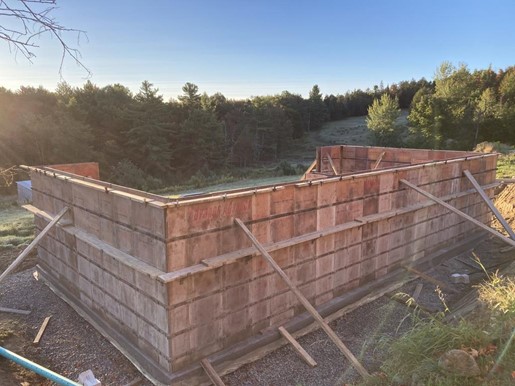 David Johnson and Hilary Maynard are looking forward to continued success in 2022 with their specialty cut flowers sold wholesale to designers, for weddings and events, and retail through a flower CSA and DIY wedding and event buckets. Starting in fall 2021, Morey Hill began storing all dahlia tubers for replanting and online sale in the new climate-controlled space. Storing plant material will enable the farm to replant rootstock in the fields the following year. Using their own local product minimizes costs and represents a quality alternative to other international and domestic products that can become very damaged during shipping process and potentially carry disease.  
Through the installation of the cool storage facility and expansion of their flower business, Morey Hill seeks to be a strong community partner in northern Vermont. Though the pandemic delayed the construction process for Morey Hill Farm's cool storage facility, commitment to logging and sawing wood materials from forests on the property helped mitigate further setbacks amid material price spikes of up to 60 percent and shipping delays associated with many construction projects.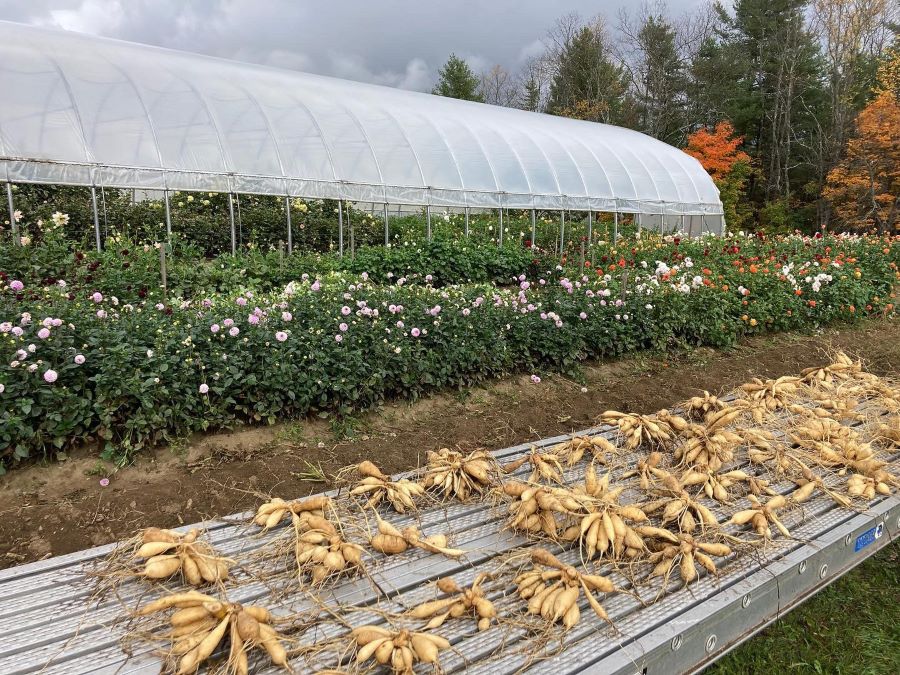 In addition to sourcing local materials, Morey Hill Farm sought support from community partners. With the farm's focus on minimizing ecological impacts, they planned to design the facility with as much passive cooling as possible.  After renting cooler space from Pete's Greens for the 2019 and 2020 seasons, David understood the optimal storage conditions for both rootstock and blooms. The growth in production and revenue also allowed Morey Hill to hire one new full-time employee with plans to add a second full time employee this year. These efforts give life to the Working Lands Enterprise Initiative's goal to strengthen and grow the economies, cultures, and communities of Vermont's working landscape. 
Learn more about what happens at Morey Hill Farm at https://www.moreyhillfarm.com/.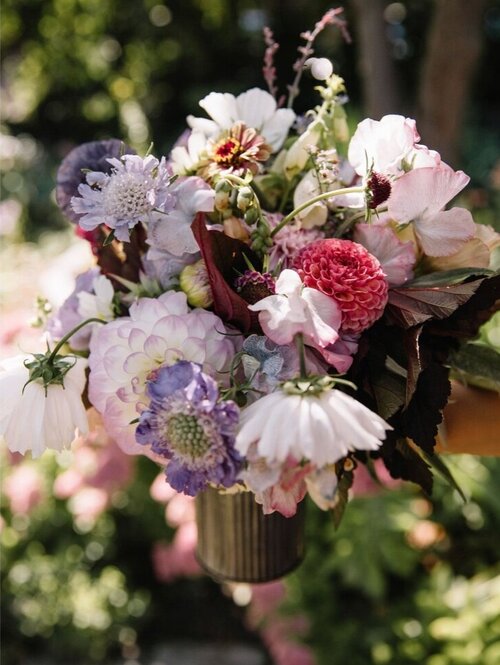 Photos credit Morey Hill Farm