March 15, 2023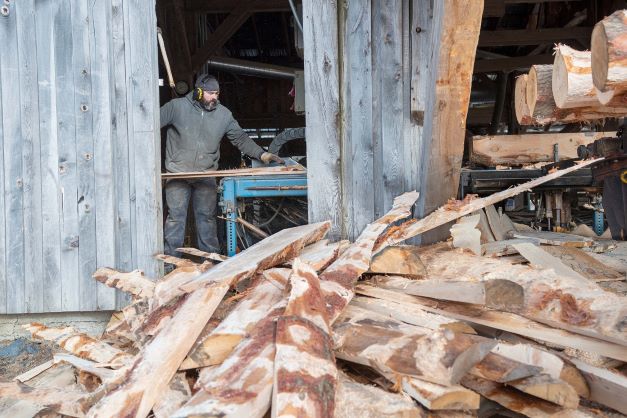 March 15, 2023 | Montpelier, VT – The Working Lands Enterprise Board (WLEB) announces 29 awards to businesses and organizations in 2023. The $1,034,423 in awards will help grow the agricultural and forestry sectors in Vermont. Another $1 million in Working Lands Enterprise Initiative grants will be announced in April 2023. 
"These investments are growing Vermont's farm, food and forestry economy. We are grateful to our farmers and producers who are innovators, resilient and creative. They are helping to feed us and supporting communities," said Vermont Agency of Agriculture Food and Markets Secretary Anson Tebbetts. 
Please follow the link in each category to view the individual businesses receiving awards: 
Service Providers – $414,152 awarded 

Grants and contracts include funding to assist with business and financial planning, business transitions to the next generation, access to capital, manufacturing efficiencies, skills training, and more.  

Producer Associations – $39,500 awarded 

Grants benefit Vermont-based nonprofit producer association groups that represent and promote Vermont agriculture, food, beverage, forest, or fiber products.  

Business Enhancement – $580,771 awarded 

Grants to Working Lands businesses to grow markets and develop marketing plans and sales strategy, enhance production and/or manufacturing efficiencies, invest in research and development, and/or develop infrastructure improvements.  
"The Working Lands Enterprise Board continues to support a diverse range of agriculture and forestry businesses, including funding to organizations that provide business assistance to position businesses to grow and thrive," said Elizabeth Sipple, Working Lands Program Lead.  
The Working Lands Enterprise Board strategically invests in working lands businesses that are poised for growth, can influence their value chain, spur innovation, create jobs, boost sales, increase production, and preserve or increase working lands acreage. The WLEB also invests in service providers who work directly with working lands enterprises to support them as they grow, pivot, and adapt to an ever-changing marketplace. In fiscal year 2022, responding to the need to support producer association groups that represent and promote Vermont products, the WLEB introduced a new grant opportunity specifically for Vermont's producer associations. 
A total of $2 million dollars will be invested this fiscal year under the Working Lands Program. 
The Working Lands Enterprise Initiative (WLEI) and governing board (WLEB) were created by the Vermont Legislature in 2012 to stimulate economic development in the agricultural and forestry sectors. WLEI is a collaborative effort between the Vermont Agency of Agriculture, Food, and Markets, the Vermont Department of Forest, Parks, and Recreation, and the Vermont Agency of Commerce and Community Development. 
Photo of Tucker Riggs of LSF Forest Products in Fletcher. Credit Erica Housekeeper.