Lynn Ellen Schimoler, Agency of Agriculture, Food and Markets - 802-622-4477
Lynn Ellen Schimoler works in the Agriculture Business Development Division at the Vermont  Agency of Agriculture, Food & Markets. Schimoler manages the Working Lands Enterprise Initiative Program, working closely with the Working Lands Enterprise Initiative Board and food, farm & forest businesses throughout Vermont. Schimoler has many years of experience in the private sector, having managed markets in the US on both coasts. She brings project management, store operations and product development expertise to her role at the agency. Schimoler has collaborated with National Cooperatives Grocers on organizational development, category management and store expansions for retail co-ops in New England. Schimoler has been featured in Edible Green Mountains and Natural Foods Merchandiser magazine. Schimoler is a trustee for the Vermont Land Trust, serves on the Vermont Women's Fund Council, and is on the Executive Board of the Real Organic project. Schimoler attended Bennington College and enjoys a part-time Dance Lecturer role at the University of Vermont.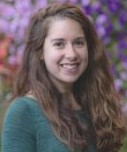 Clare Salerno, Agency of Agriculture, Food and Markets - 802-917-2637
Clare Salerno grew up in Johnson, Vermont and studied sociology and environmental studies at Wellesley College in Massachusetts. She worked for several years in Washington, DC prior to returning to her home state. During her time in the nation's capital, Clare conducted research related to housing, food, and climate policy at The Urban Institute. Clare has experience with evaluating federal housing programs, partnering with communities across the US to advance food and housing security, and conducting research on the social aspects of climate change and resilience. She is passionate about serving rural communities and also enjoys running the back roads of Lamoille County, browsing the stacks at her local library, and watching soccer. 

Randall Szott, Agency of Commerce and Community Development - 802-622-4257
Randall is an Economic Development Specialist for the Agency of Commerce and Community Development. In that role, he is the Partner Program Liaison supporting Agency collaborations with the Working Lands Enterprise Initiative. Prior to this, he worked as a town administrator, state legislator, and public library director. He serves on the Vermont Humanities Council Board of Directors and has been invited to discuss socially engaged arts at conferences and institutions around the United States. He's taught college courses at several universities including a course on civic infrastructure and public space for Green Mountain College. He earned a BA in Liberal Arts from the University of Central Florida, an MA in Interdisciplinary Art from San Francisco State University, and an MFA in Art Critical Practices from Ohio State University

Diana Ferguson , Agency of Agriculture, Food and Markets - 802-622-4094
Diana is a Grants Specialist, helping to administer grants and provide overall support for the Working Lands Enterprise Initiative. She holds a Bachelor of Science in Health Promotion with a minor in Consumer Foods from the University of Georgia. From ten years in the nonprofit sector, Diana brings expertise in resource development, organizational management, and program coordination covering topics such as food accessibility, youth engagement, and a range of community health issues. In her free time, you can find Diana hiking, swimming, hunting for wild mushrooms, catching a live music show, or visiting a Vermont farmers' market.
2021 Working Lands Interns

Anne J Massie 
 Anne J Massie graduated from The Evergreen State College in 2011 with a focus on Ecological Agriculture and   Social Justice. She has been a certified Permaculturist for a decade and owned and operated her own farm-to-   table food truck for five years. She's also worked with non-profits addressing food insecurity, on farms and in       education. As an avid volunteer she's advocated for complete streets policies, supported legislation for  universal   free school lunch and served on several non-profit boards that are focused on food system  sustainability. These experiences led her to purse a Masters in Food Systems at The University of Vermont with a focus on  community resilience and planning. Anne's currently researching food security & the intersectionality of social justice, climate change & food access. She is looking to dive deeper into systematic inequalities as they pertain to accessing healthy, affordable, culturally appropriate food.
Anne is looking forward to supporting the important work that The Working Land Enterprise does as an intern. She will be writing educational policy briefs, highlighting the success stories of grantees and updating the Working Lands website and social media pages.  
In her downtime Anne is a radio DJ who enjoys live music and hiking with her two dogs.

 Noah Gilbert-Fuller
Noah Gilbert-Fuller is from South Burlington, Vermont, where he grew up, went to school, and eventually went on to the University of Vermont (UVM) where he studied Food Systems, Public Communications and Vermont   Studies. Noah is participating in an Accelerated Master's Degree in Public Administration, in which he hopes to   expand his knowledge of agricultural policy and governance and apply his study of the culture and history of   Vermont to pragmatic solutions for modern issues. During his time at UVM, Noah undertook a senior capstone   project that involved an inquiry into the feasibility of a diversified agriculture technical program to be started in his hometown, coordinated with Common Roots (www.commonroots.org) a nonprofit dedicated to expanding food education and access to the community. This inquiry introduced Noah to the many ways policy intersects with action and inspired him to want to work with the Working Lands Enterprise Fund.
Noah will be working on policy and data management, working with surveys and research data to guide program initiatives and help understand the core content of many of the Working Lands Enterprise Fund's goals. Noah will practice many of the skills learned in his undergraduate studies, hone them further and go back to UVM ready to approach policy and governance design in a dynamically informed manner.
Noah spends much of his free time volunteering and likes to cook with products from his garden. He also likes singing and playing guitar in the evenings.