Lynn Ellen Schimoler, Agency of Agriculture, Food and Markets - 802-622-4477
Lynn Ellen Schimoler works in the Agriculture Business Development Division at the Vermont  Agency of Agriculture, Food & Markets. Schimoler manages the Working Lands Enterprise Initiative Program, working closely with the Working Lands Enterprise Initiative Board and Food, Farm & Forest Businesses throughout Vermont. Schimoler has over 25 years of experience in the private sector, having managed markets in the US on both coasts. She brings project management, store operations and product development expertise to her role at the agency. Schimoler has collaborated with National Cooperatives Grocers on organizational development, category management and store expansions for retail co-ops in New England. Schimoler has been featured in Edible Green Mountains and Natural Foods Merchandiser magazine. Schimoler is a trustee for the Vermont Land Trust, serves on the Vermont Women's Fund Board, and is on the Executive Board of the Real Organic project. Schimoler has a Bachelor of Arts in Dance from Bennington College, and enjoys a part-time Dance Lecturer role at the University of Vermont.

Diana Ferguson, Agency of Agriculture, Food and Markets - 802-622-4094
Diana is a Grants Specialist, helping to administer grants and provide overall support for the Working Lands Enterprise Initiative. She holds a Bachelor of Science in Health Promotion with a minor in Consumer Foods from the University of Georgia. From ten years in the nonprofit sector, Diana brings expertise in resource development, organizational management, and program coordination covering topics such as food accessibility, youth engagement, and a range of community health issues. In her free time, you can find Diana hiking, swimming, hunting for wild mushrooms, catching a live music show, or visiting a Vermont farmers' market.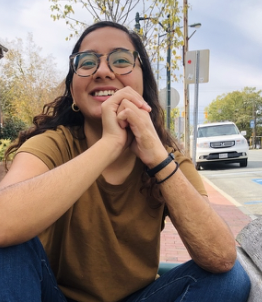 Jailynne Estevez, Agency of Agriculture, Food and Markets
Jailynne is a Working Lands Enterprise Fund intern. She is a recent graduate of Bennington College, where she studied Public Policy and Literature. In her studies, she explored the way policies and laws could aid individuals and serve communities. At Bennington College, she headed the High School Mentoring group and was a lead member of the Women's Group (Por Nosotras) for ¡GANAS! (www.ganas.world) a student-run course, where she provided outreach and assistance to the migrant and undocumented communities in the surrounding areas of Vermont and New York state by creating social events and providing ESL lessons to migrant farmers. This led her to ultimately write her senior thesis in addressing the topics of food studies and resilient community food systems related to the GANAS community and set up the academic groundwork for a project in a co-op food system run by migrant/undocumented women.